Difference between a Coach and Therapist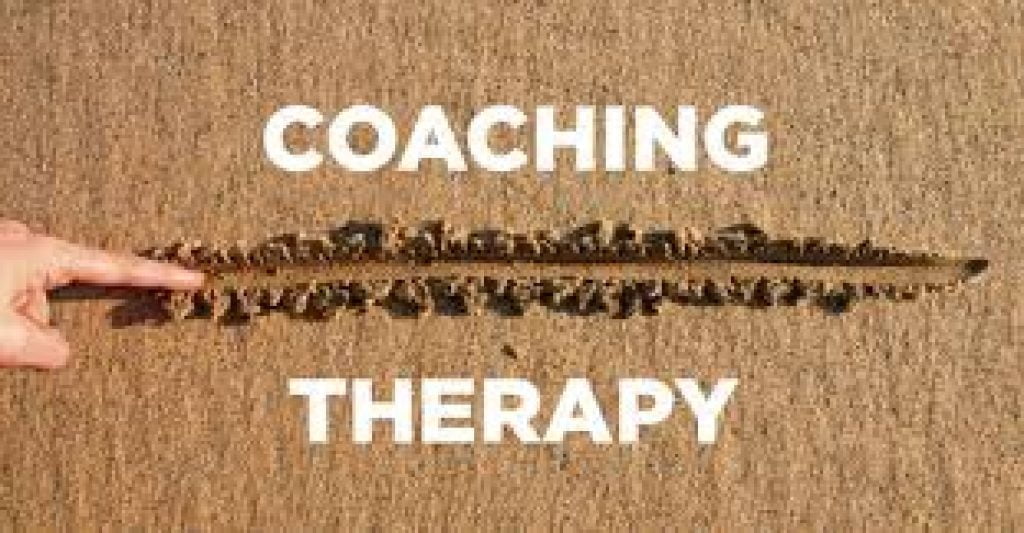 Are you looking for help with life's ups and downs? Are you struggling with your past emotional baggage? Are you finding it difficult to set your goals?
If yes, there are more options for you than ever. Both therapists and trained coaches can help individuals who want to make changes in their lives.
A coach and a therapist happen to be two professionals working in a similar yet different field, guiding people in achieving something they wish to achieve. While these two are significantly different from one another, it can be quite confusing as people tend to use these terms interchangeably. To know the exact definition of these two terms, lets understand the differences that lie between these two:
Here are five differences between Coaching and Therapy to help you decide who might be more suited to help you along your journey.
1. Past vs Future-oriented:
Predominantly a therapist works with the past, deep unresolved emotional pain. It works to identify what is wrong or what is broken and helps clients move from a state of dysfunction to functioning while resolving past issues so that they can change how they show up in the present.
Whereas coaching is a now and future-minded practice that helps in developing a clear and specific desired outcome and laying out a concise plan of action to successfully reach it. A coach supports a client to work towards their future needs and desires: those goals that a client wants to see happen.
2. Coaches work to unlock potential whereas Therapists work through mental health conditions.
Coaching is about unlocking the potential of the client that means it is based on the assumption that each person has the potential to grow and become something better. Unlocking a client's potential begins with close observation. Listening carefully to what the client is saying, and the way he/she is saying it. Observing the tonality, eye movements and body language of the client also helps a coach know better about the clients. Each of these aspects allows a coach to discover the paradigms, or views of the client, what she thinks about the world and herself, which can affect (often negatively) the way she acts and behaves. For example, the paradigm of a person who exhibits a low self-esteem might be that she lacks crucial life skills and so can't ever achieve anything worthwhile. The job of a coach is mine for this information which can then be challenged, to show the client her true potential.
On the other hand, therapy is a long-term process in which a therapist works with a healthcare professional to diagnose and resolve problematic beliefs, behaviors, relationship issues, feelings and sometimes physical responses. The idea behind therapy is to focus on past traumas and issues to change self-destructive habits, repair and improve relationships and work through painful feelings. In this sense, therapy focuses on the past and on introspection and analysis, with the hope of resolving past issues and creating a happier, more stable future.
3. Empowering/Coping:
A Coach helps you find and shine your own power as a unique person. A coach supports & challenges you to move forward in your growth. For coaching, clients typically approach because they already understand that a negative experience or outright trauma has inflicted them with an unproductive way of thinking. Coaches help them apply new perspectives that build a supportive mental framework that leads to improved results. NLP says that people are in charge of their minds and therefore can adopt new ways of thinking and gain better results. After assessing a client's needs and goals, the life coach will help the person identify his or her personal strengths and insights. A coaching plan based on this inner wisdom will help unlock a client's potential and transform a less-than-ideal life into a great one. Useful tools include gratitude journals, vision boards etc that teach new ways of thinking.
Whereas a Therapist usually assists with coping alleviating pain or distress from trauma or disorder or diagnosis. Having an effective set of coping mechanisms helps improve emotional and mental well-being. When you can adjust to a traumatic or stressful situation and its lasting impacts, you are less likely to suffer from depression and anxiety. A key element of your treatment with a therapist will involve discussing your coping mechanisms and how they are impacting on your life. It's important for a client to open up fully as it is only by knowing the full extent of your problems that your therapist can help you.
4. Session flow:
While both life coaching and therapy use talk sessions, many of the similarities in how they are organized end there. Therapy involves more unstructured sessions that are guided by the client as well as the type of therapy.
Life coaching sessions are much more structured and focused on actionable strategies and visible growth.
5. The Why vs The How:
Pay attention to which question you tend to spend more time and energy focusing on. Therapist focuses on the "Why" by exploring the past. If you take a close look at your question and if the primary focus is on the "why":
For eg. Why does it bother me so much when someone does something? Why do I get so triggered by this? Why do I keep doing this thing that I don't want to do?
Then therapy is probably the best fit for you.
On the other hand if the primary focus is on how, for eg. How can I stop procrastinating? How can I use my time better? How can I feel better at the end of the day? How can I set my goals?
Then a life coach is probably the best fit for you.
Conclusion:
In order to get the right kind of professional expertise, it is crucial to understand that a life coach and a therapist are 2 different professions. Do you need a therapist, or do you need life coaching services? Whatever you choose based on your need, remember that life coaching is more than a watered-down version of therapy. It is a dynamic discipline designed to help inspire people to achieve more than they believe is possible.
*************